Stress Knot has moved!!!
105 JW Plaza Dr. STE 6, Calhoun, GA. From Home Depot travel 1 mile north on Curtis Parkway. Turn left onto JW Plaza drive at Rock Bridge Church and Harbin Clinic. We are located in the office suites behind Harbin Clinic, STE #6.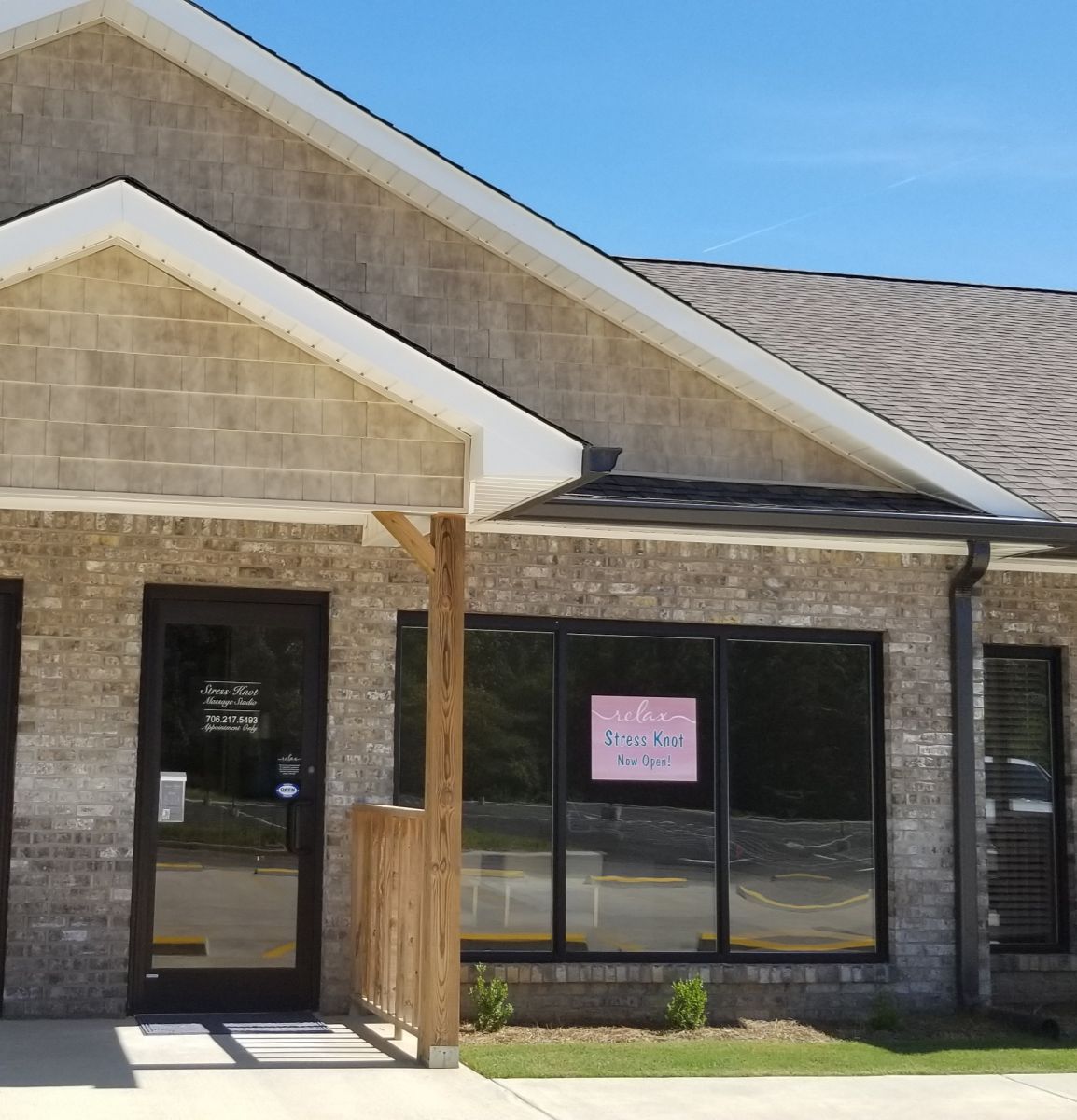 Open by appointment only.
Preferred method of contact Text: 706-217-5493 Email stressknotmassagestudio@gmail.com
Welcome to Stress Knot Massage Studio, located in Calhoun, Georgia! I am Jackie Poe, a Licensed Massage Therapist and owner of Stress Knot Massage since May 2014. I am a licensed massage therapist in the state of Georgia (MT008485); since 2012.
I believe that our body has the incredible power to heal itself and constantly strives for balance. We live in an ever-challenging world with demands and obligations. Our body needs healing from disease, injury, trauma, or stress, and massage is extremely beneficial in aiding this process. As a therapist, I work closely with each client to identify their specific massage goals, whether it is for relaxation or an extended treatment plan. Each massage is given in a calm and soothing environment, which encourages relaxation for the mind, body, and soul.
Please browse the following pages to learn all modalities offered and the many benefits massage will have for you! Gift Certificates are available.
All sales of services are final. Gift cards cannot be redeemed for cash. Products can be returned or exchanged within 30 days of purchase.